Investment Intern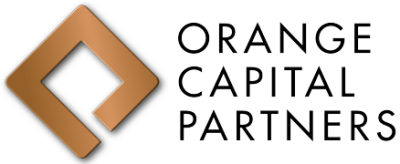 Company

Type

Vacancy

Location

Amsterdam

Sector

Finance, Trading

Required language

English

Website
Description
Company profile
Orange Capital Partners (OCP) is a Dutch real estate investment manager with approximately €4.5b of assets under management. Founded in 2014, the company has grown to being one of the leading Dutch residential and convenience retail real estate investors on behalf of globally operating institutional investors (i.e. international investment banks, sovereign wealth funds, family offices etc.). With 55 investment, asset management and finance professionals based in Amsterdam, Dublin, Copenhagen and Helsinki, the team has deep experience investing in and working out real estate investment cases.
The Amsterdam office has an opening for an investment intern with a minimum duration of 3 months. Due to the flat hierarchy, the broad and rapidly growing investment mandate and collaborative nature of the firm, the position offers significant learning opportunities.
Short description
As an Investment Intern at Orange Capital Partners you will be part of the investment team, which is responsible for executing the investment strategies on behalf of our partners. As a member of the investments team you will directly be responsible for the evaluation of potential real estate acquisitions/dispositions and the execution of transactions. You will start in a supporting role as a deal team member, growing into roles of greater responsibility. We view the Investment Intern position as an opportunity for you to grow and learn how investment decisions are made and executed. The investment team is based in Amsterdam and is responsible for all of OCP's deal flow across Europe.
Job description
Evaluate acquisitions and dispositions of real estate portfolios in relation to our strategies;
Prepare investment memorandums and presentations of investment opportunities;
Conduct market research;
Assist with due diligence of portfolios (i.e. technical, financial, commercial and legal aspects); and
Assist the deal team with various day to day responsibilities
Professional requirements:
Fluent in English, Dutch is preferred but not required
Second year or above bachelor student with strong academic record (preferably pursuing real estate, business administration, finance, economics, or quantitative fields)
Analytically driven
Strong attention to detail and organisational skills
Self-motivated team player with a strong desire to learn in a deal-driven environment
Experience in financial modelling and/or preparing of presentations is advantageous
Working conditions
OCP is a young company in terms of its history (founded in 2014) but also in terms of its people (average age ~29). OCP prides itself for its flat hierarchy, entrepreneurial and focused approach as well as open working culture. The investments team at OCP is based in downtown Amsterdam and is responsible for all real estate investments across Europe, with current target regions including the Netherlands, Ireland, Denmark and Finland. As a member of the deal (investments) team, you will be directly involved in live deals. We offer gym classes, organize company events and have our own bar in the basement of our office.
How to apply
Please send your CV and a brief introductory paragraph outlining your motivation via e-mail to investment.analysts@orange-cp.com. In the e-mail, please include that you are applying for the position of Investment Intern. We will reach out to you shortly thereafter.