Commercial.e CEE - Paris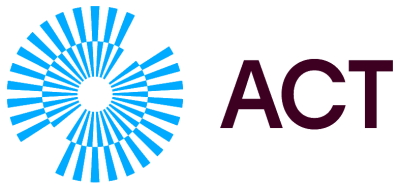 Company

Type

Vacancy

Location

Other

Sector

Finance, Trading

Required language

English

Website
Description
MORE ABOUT THE JOB
Qui sommes nous?
ACT est le leader mondial du marché des solutions de développement durable. Agissant au cœur de la transition énergétique mondiale, ACT aide les entreprises à concrétiser leurs objectifs d'action climatique, aussi ambitieux soient-ils. Depuis 2009, la marque ACT est devenue une marque de confiance pour les projets climatiques à impact fort, les marchés des énergies renouvelables, l'efficacité énergétique, les carburants renouvelables et les crédits carbone. ACT livre des solutions sur-mesure de ses bureaux à Amsterdam, New York, Paris, Shanghai et Singapore, permettant à ses partenaires de rejoindre la révolution environnementale et de poursuivre des lendemains pérennes.
Descriptif du poste:
En lien direct avec le Manager d'ACT Commodities France, vous serez en charge de développer notre activité, en développant votre propre portefeuille clients B2B et en gérant les comptes clients déjà existants.
Missions:
Prospection commerciale
Gestion commerciale des comptes clients existants et les développer
Identification de cibles dans les secteurs industriels/entreprises (B2B) / tertiaire / organismes publics (collectivités, mairie, conseils régionaux, etc.)
Evaluation des gisements C2E, cotation du montant des primes et signature de marchés
Suivi de l'évolution des dossiers C2E
Assurer le suivi client post transaction
Profil:
Diplômé.e d'une école de commerce ou d'ingénieur
Fort talent commercial
Esprit entrepreneurial, pense en terme de solutions
Bonne maitrise de l'anglais
Expérience d'un an minimum 
Ambitieux.se, rigoureux.se, vous souhaitez que votre travail ait un impact direct sur votre environnement
La connaissance des CEE est un plus
Salaires et avantages:
Type de contrat: CDI
Salaire: Selon profil
Avantages:
Un environnement de travail hors du commun : un esprit start up au sein d'un grand groupe d'envergure internationale
Nous investissons sur VOUS: formation, coaching dispensés par des professionnels;
Orientation à l'international, avec voyages réguliers au siège (Amsterdam);
Des défis trimestriels avec de très beaux cadeaux à la clé (bons d'achats, iphones, voyages etc.)
Plusieurs événements d'entreprises dont un Company Weekend à l'étranger et un Christmas Diner à Amsterdam
Poste basé à Paris (France).
Vous souhaitez relever le challenge? Contactez nous! 
 Save JobCommercial.e CEE to cart
But don't worry, you're not on your own. We are there for you all the way.
Because at ACT we get things done together.

That's what we call collaborative trading because together we…
Learn
Succeed
Celebrate
Get notified for similar jobs 
You'll receive updates once a week 
Enter Email address (Required) 
Activate 
Get tailored job recommendations based on your interests.
Get Started
Similar jobs
See more
Jobseekers Also Viewed