Junior Sales Trader Germany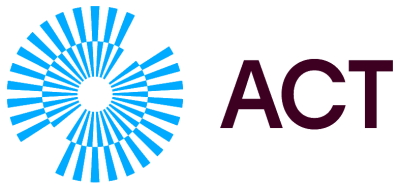 Company

Type

Vacancy

Location

Other,Amsterdam

Sector

Finance, Trading

Required language

English

Website
Description
Companies across the world are setting ambitious climate goals. However, transforming operations and value chains to meet these goals cannot be done overnight. Striving for sustainability is a challenge that we are all facing. This is where our command of the environmental commodities markets is essential. This is where Business Development comes in.
MORE ABOUT THE JOB
What you'll do:
As a member of the Business Development team, you will deliver tailor-made product offerings to clients all over the world. You will create, manage, and grow your own portfolio of clients as an entrepreneur within ACT, and will learn from energy commodities pioneers to your own impact in a market ACT helped create.
You will also have the full support of your colleagues and work together to create and foster meaningful client relationships and drive revenue. We built ACT on the belief that you always accomplish more together, and we expect new joiners to uphold and contribute to that team spirit. You will add value as part of a collective.
Who you are:
We are looking for a talented sales professional with experience in or at least an affinity for finance, business development, and sales. You have stellar communication skills and do not shy away from cold calling potential clients. You also have an entrepreneurial mindset and can thrive in a high-energy environment. When things get tough, you have the drive and persistence to keep yourself motivated, and can pick yourself up after every failure ready to try again.
What we looking for:
Fluency in German and English;
A bachelor's/master's graduate, preferably in Business, Economics, or Finance;
1-3 years' experience in a Sales/Trading/Brokerage/Business Development role;
Excellent communication and interpersonal skills;
Willingness (and excitement) to cold call and approach new people;
Energy, curiosity, and ambition;
Accountability, responsibility, and openness to learning fast;
Drive to close deals and make a difference for ACT and for your clients.
What we offer:
Fixed salary and performance-based bonus scheme;
Training from proven experts in the field (negotiation, sales, communication, environmental products);
Relocation fee reimbursement;
25 vacation days per calendar year;
Exciting target incentives;
Collective health insurance discount;
Public transport card (depending on your residence);
Discount on membership to fitness center Vondelgym in our the office building;
In-house Life Coach.
 Save JobJunior Sales Trader Germany to cart
But don't worry, you're not on your own. We are there for you all the way.
Because at ACT we get things done together.

That's what we call collaborative trading because together we…
Learn
Succeed
Celebrate