Sales Trader - Benelux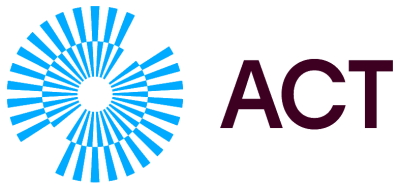 Company

Type

Vacancy

Location

Other,Amsterdam

Sector

Finance, Trading

Required language

English

Website
Description
MORE ABOUT THE JOB
What you'll do:
As a Sales Trader you will work with the clients of various sizes in different industries, each with their own set of exciting challenges. You will create, manage and grow your own portfolio of clients, using your strong interpersonal skills, and stellar communication to gain your clients' trust.
You will find your own leads and through extensive cold calling you will break down barriers and go the extra mile to ensure you stand out to your clients.
You will also have the full support of your colleagues each, like you, with their unique set of skills and clients, and you will work together to close deals. Through our collaborative way of working most of our deals happen between 2 or more traders. This approach means that you as well as our clients will benefit from the entirety of our knowledge, experience, and network.
Who you are:
We are looking for a young professional with some experience or at least an affinity with environmental energy commodities and sales. A cold calling pro and a charming portfolio manager with an entrepreneurial mindset. It is important that you are self-motivated to keep going even when things get tough, that you're eager to learn, can handle constructive criticism, and you're not afraid to fail and try again. In a nutshell you are:
• Native Dutch speaker;
• Fluent in English,
• Bachelor's/ Master's graduate, preferably in Environmental Studies, Business, Economics, or Finance;
• 1-3 years' experience in the field of Environmental Energy Commodities or in a Sales/ Trading / Brokerage / Business development role;
• Excellent communicator with great interpersonal skills;
• Not afraid to cold call and approach people;
• Energetic, curious and ambitious;
• Driven to close deals and make a difference.
What we offer:
• Competitive remuneration and bonus scheme;
• Comprehensive training (negotiation, sales, communication, our products & markets);
• Relocation fee reimbursement;
• 25 vacation days per calendar year;
• Exciting target incentives;
• Collective health insurance discount;
• Public transport card (depending on your residence);
• In-house Life Coach
 Save JobSales Trader - Benelux to cart
But don't worry, you're not on your own. We are there for you all the way.
Because at ACT we get things done together.

That's what we call collaborative trading because together we…
Learn
Succeed
Celebrate
Get notified for similar jobs 
You'll receive updates once a week 
Enter Email address (Required) 
Activate 
Julia Raczewski
Get tailored job recommendations based on your interests.
Get Started
Similar jobs
See more
Jobseekers Also Viewed
Graduate Program International Trading OTC 

CategoryOther Amsterdam

Save Graduate Program International Trading OTC 4582417002 to job cart

CategoryOther Amsterdam

Save Sales Trader Nordics/Baltics 6475505002 to job cart

CategoryOther Amsterdam

Save Sales Trader Poland EUA 6621957002 to job cart