Junior M&A Consultant - Maastricht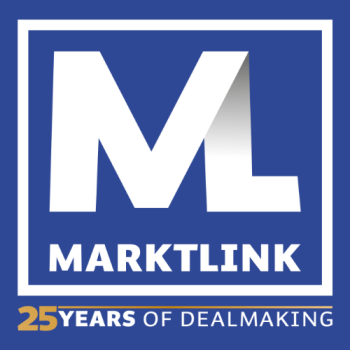 Company

Type

Vacancy

Location

Maastricht

Sector

Finance, Strategy, Strategy Consulting

Required language

Dutch, English, German
Description
job description
We are Marktlink. An involved international M&A specialist with an independent and no-nonsense approach. Since 1996, we have been supporting entrepreneurs in corporate takeovers and mergers, using in-depth market knowledge and a personal approach.
At Marktlink we stand next to the entrepreneur, we know what is going on and assist them in the next step in their career in several ways. Do you want to be part of this? And do you want to help us maintain our leading position in the European market together and shape the future of M&A? Then get ready for your next challenge!
We are looking for an M&A Analyst for our office in Maastricht . . 
Your goal
M&A Analyst is the first step to a career as a dealmaker. You work for various deal teams that assist entrepreneurs in buying or selling a company. You are financially and analytically strong, but above all you have commercial and social skills. You don't just work on spreadsheets, you are involved in the whole process and meet customers from day one!

At Marktlink we invest in our talents and strengthen each other's strengths. That is why we work in multidisciplinary teams. The Marktlink Academy offers you several training courses at every stage of your career. In addition, learning on the job is essential in mergers and acquisitions and we organize monthly sessions to share knowledge. A healthy work-life balance and an informal working atmosphere are very important to us. Every day we have lunch together and then we talk about everything, except work.

Your responsibilities
As an M&A Analyst (Junior M&A Consultant) at Marktlink you can roughly expect the following tasks:
Conducting business and market analyses;
Preparation of valuations and bid books;
Getting to know potential buyers and sellers;
Approaching new buyers and sellers;
Building and maintaining the (Marktlink) network;
Drafting financing applications and solving financing issues;
Broad support of the manager during projects.
job requirements
Your profile
You are sharp, accurate, results-oriented, you think quickly and you like to get things done. We also expect you to have the following experience and competences:
You have a completed university education in finance or a higher vocational education in combination with a financially oriented master's degree and a maximum of three years of work experience;
You are a social and enterprising person who has practical as well as strategic, tactical and commercial insight;
In addition to strong analytical skills, you are punctual and goal-oriented;
Demonstrable affinity with the SME sector;
An eye for personal relationships and excellent communication skills are essential;
A good command of the Dutch and English language.
What you get back from us
You will receive a competitive salary and annual bonus (13/14th month);
Unlimited vacation days (Work hard. Play hard. A unique combination of freedom and responsibility);
Pension scheme via Aegon;
HP tablet/laptop and iPhone;
Lots of responsibility, flexible working hours and great colleagues from day one;
Focus on development and learning programs;
Lunch at the office for a small fee;
Annual paid ski trip, Dutch Grandprix of Zandvoort and Marktlink Gala;
Will you be our new Marktlink colleague? In addition to the aforementioned skills, we are looking for the right personality that fits Marktlink. Who are you? And what makes you special? Apply today with your resume and motivation!
Marktlink has been a leader in the Dutch M&A market for years. We are growing fast and have opened branches in Belgium, Denmark, Germany and the United Kingdom in a short time. In 2025, Marktlink will be active in ten European countries. With a team of approximately 200 enthusiastic colleagues, we advised in 2022 on more than 150 transactions with a total deal value of € 1 billion. Marktlink distinguishes itself in the M&A market by its energetic, no-nonsense and, above all, entrepreneurial and idiosyncratic approach. Together with our labels Marktlink Exit Ready and Marktlink Capital, we help successful entrepreneurs in the preparation and sales process and give them access to the strongest private equity funds in Europe and North America.
A pre-employment screening can be part of the procedure.
For more information, please visit our website:
https://careers.marktlink.com/o/junior-ma-consultant-3-4