Assistant Accountancy & Advice - Mazars Accountants & Adviseurs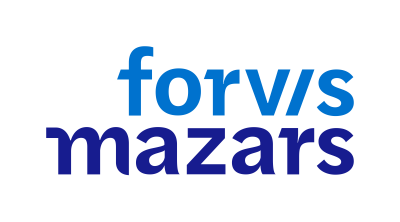 Company

Type

Vacancy

Location

Other,Eindhoven, Maastricht, Utrecht, Arnhem

Sector

Accounting & Controlling, Advisory, Audit

Required language

English

Website
Description
What do you bring?
Completed MBO/HBO Bachelor's degree in Accountancy
0 to 3 years of work experience in the field of accountancy
Currently pursuing or willingness to start the AA (Accountant-Administratieconsulent) qualification
A critical and problem-solving attitude
Entrepreneurial and proactive qualities
The motivation to ensure proper administration, allowing you to provide tailored advice to clients
What do we offer?
Competitive salary
Focus on a healthy work-life balance
Excellent study program
Good work-life balance (flexible working hours)
A personal mentor who guides and coaches you in your career with us
A good working atmosphere in a committed and close-knit team
Internal technical and personal skill training
The opportunity to engage in 20 hours of societal (volunteer) work through the Mazars Foundation
A phone, laptop, and travel expense reimbursement
What will you do? Working at Mazars means that, as part of the Accountancy team, you make a valuable contribution to the quality of our services by working professionally and accurately.
As an Assistant Accounting & Advice, your role involves various tasks related to financial administration and the compilation of financial statements, in the broadest sense of the word. Our clients are mainly in the SME segment, which means that your tasks will be diverse, and you will quickly assume responsibility. You provide customized service to the client, and you discuss your findings with colleagues to enhance the value provided to the client.
You will immediately start working in practice, allowing you to truly learn the profession while getting acquainted with Mazars' diverse client base. This way, you not only get to know all aspects of the profession but also directly experience the societal role you play within the profession.
Where do we make a difference? At Mazars, we believe in the freedom to shape your own work, the opportunity for continuous personal development, and personal attention. You will have a dedicated mentor who will guide and coach you throughout your internship period, and you will be part of a dedicated and close-knit team with a great working atmosphere. Communication lines with colleagues and partners are short. Moreover, you will have ample room to determine your own path and develop yourself broadly, both in terms of tasks and the client portfolio.
Within our organization, we attach great importance to taking our societal role seriously alongside our colleagues. Therefore, every Mazars employee has the opportunity to engage in 20 hours of societal (volunteer) work annually through the Mazars Foundation.