Junior Assistant Audit & Assurance (VWO)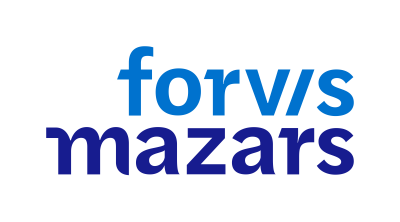 Company

Type

Vacancy

Location

Other,Eindhoven, Maastricht, Utrecht, Arnhem

Sector

Accounting & Controlling, Advisory, Audit

Required language

Dutch, English

Website
Description
As a Junior Assistant in Audit & Assurance at Mazars, you work in a close-knit team for multiple clients while pursuing your studies, gaining hands-on experience to truly understand the profession.
What do you bring?
Completed VWO (pre-university education) with Accounting & Management (M&O) as a subject.
You've just started your Bachelor's in Accountancy or Business Economics, or you have already completed your propaedeutic phase and plan to pursue a career as a registered accountant.
You are a team player.
Strong sense of responsibility.
Excellent command of the Dutch and English language.
You work proactively and transparently.
What do we offer?
Competitive salary and pension plan contributions.
Excellent study program.
A great working atmosphere in a close-knit team of peers who are also following the Nyenrode trajectory.
A good work-life balance (flexible working hours).
A personal mentor to guide and coach you in your career with us.
Internal technical and personal skill training.
The opportunity to engage in 20 hours of societal (volunteer) work through the Mazars Foundation.
A lease car or mobility budget.
What will you do? You start your workday at Mazars or at the client's location. You regularly change teams and clients, allowing you to gain a deep understanding of the profession and your colleagues. You'll work with clients in the non-profit sector to publicly traded companies, experiencing a wide range of scenarios. As you gain more practical experience, you'll be entrusted with more complex tasks. Your day will involve mapping various processes related to financial statements. Together with the senior assistant, you'll conduct samples, document processes, and verify their accuracy with the client. Meanwhile, you'll take notes that you can discuss in your next class.
You'll have discussions with your team about what needs to be done. You'll collaborate with the senior assistant to create a plan. After your workday, you won't head straight home. The annual team social gathering is on the schedule, providing a great opportunity to catch up with your colleagues. At the end of the evening, you'll go home feeling satisfied.
Where do we make a difference? At Mazars, we believe in the freedom to shape your own work, the opportunity for continuous personal development, and personal attention. You will have a dedicated mentor who will guide and coach you throughout your internship period, and you will be part of a dedicated and close-knit team with a great working atmosphere. Communication lines with colleagues and partners are short. Moreover, you will have ample room to determine your own path and develop yourself broadly, both in terms of tasks and the client portfolio.
Within our organization, we attach great importance to taking our societal role seriously alongside our colleagues. Therefore, every Mazars employee has the opportunity to engage in 20 hours of societal (volunteer) work annually through the Mazars Foundation.