Accuracy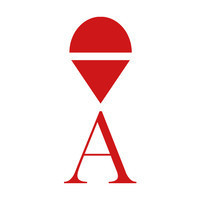 Website

Sector

Finance, Consultancy

Required language

English, German

Location

Frankfurt, Luxembourg, München, Amsterdam
About Accuracy
Company profile
The Accuracy adventure began in 2004 in Paris when a group of former Arthur Andersen consultants had the vision of setting up a wholly independent consulting firm. The team was determined to transform this new entrepreneurial project into a successful company, in which the utmost commitment to its clients and its employees were of equal importance. Accuracy can look back on an exceptional growth record and now counts more than 480 consultants across 18 offices in Europe, North America, Asia, the Middle East and Africa.
As experts in the fields of transactions, disputes, decision making and business performance, we provide bespoke solutions to top company management and shareholders for their key strategic and critical issues, both nationally and internationally. We bring our expertise to clients in a broad variety of sectors, including automotive, chemicals, pharmaceuticals, transport and infrastructure.
Accuracy's unique company culture is characterised by independence, agility, innovation and a global team spirit. We recognise that employee satisfaction and fulfilment are the key to our success and are committed to bringing out the best in all our people. For more information, visit https://careers.accuracy.com/
Who are you?
You are a student
You have completed the first two years of your business studies and you are looking to gain some valuable practical experience in corporate finance and accounting. During an internship of two at least three months you will be exposed to the full breadth of our service offering including buy- and sell-side financial due diligence, carve-outs, financial modelling, company valuations and financial analysis in the context of legal disputes.
We see internships as an essential investment in our future. You will work on par with our junior analysts to enable you to find out whether you like what we do and to give us a chance to assess your fit with our team. Ideally, you will rejoin us upon completion of your studies!
You are a graduate
You have outstanding analytical and technical skills proven by an excellent academic track record, you have gained experience through internships (transaction advisory, valuation, mergers and acquisitions, controlling, corporate finance or audit) and you are keen to start a career in financial advisory in a small, agile and international firm. During your first year at Accuracy, you will join the Accuracy School, our Analyst boot camp. Over a period of two weeks (for example in France or Spain) you will meet your peers from all over the world, you will learn about what we do and you will work together to solve case studies. After the Accuracy School, you will be well equipped to work on a broad variety of projects in different sectors, both nationally and internationally.
We want applications that are dynamic, sparkling, bold - yet humble. After all, becoming an Accuracian requires doing a serious job, without taking yourself too seriously.
Industry
Financial advisory
Employees
500 professionals and 50 partners worldwide
Locations
Frankfurt, Munich
18 offices in 13 countries
Entry options:
Analyst (Bachelor/Master graduates)
Internship (minimum of 4 semesters completed)
Contact:
Frau Eunbi Chang 
Accuracy Deutschland GmbH