KPMG Netherlands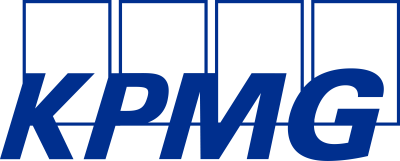 Website

Sector

Accounting & Controlling, Audit, Advisory

Required language

Dutch

Location

Maastricht, Eindhoven, Maastricht
About KPMG Netherlands
The human side of assurance
Assurance gaat over het geven van vertrouwen. Help onze klanten in het omdenken van de dingen juist doen, naar de juiste dingen doen. Op deze manier draag jij bij aan hun streven naar groei of progressie. Wij combineren de nieuwste technologieën met wat we in de afgelopen eeuw hebben opgebouwd: een fundament van kennis, expertise en onafhankelijk denken. Technologie zorgt pas voor vooruitgang als deze wordt ingezet vanuit menselijk inzicht en creativiteit. Zo kijken wij naar vooruitgang. En jij? 
Als auditor heb je een belangrijke stem in de keuze van je klantenpakket. Je werkt in klantgroepen zoals Corporate Clients, National Practice of Financial Services. Als business consultant kan je aan de slag binnen IT assurance & advisory, digital assurance & innovation en sustainability.
Open, creatief en ondernemend
Bij KPMG ontmoet je een open en informele cultuur. Een stimulerende mix van ondernemingszin, creativiteit en teamspirit. Naast kennis en expertise is er volop ruimte voor intuïtie. Naast ratio voor emotie. Naast technologie voor empathie. Je kunt jezelf zijn, voelt je gewaardeerd en weet dat je het verschil kunt maken.
 De ultieme omgeving voor groei
Bij KPMG heb je snel veel verantwoordelijkheid én de vrijheid om jezelf te ontwikkelen. Zowel professioneel als persoonlijk. Je groeit hard door de diversiteit aan opdrachten en de innovaties waarbij je betrokken bent. We hebben heel wat specialismen in huis, dus we bieden je niet alleen een baan, maar ook een loopbaan.
Jij vindt jouw uitdaging bij KPMG!
People-driven progress
Voor meer informatie ga naar: www.kpmg.nl